2nd International Conference on Electronic Engineering and Renewable Energy 2020
Mr. Mohamed Ait Alla :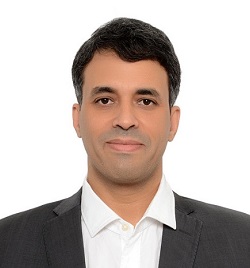 Biography:
Mohamed Ait-Alla born on 1972 in Marrakech, Morocco graduated in the Information and Telecommunications Technologies from the French Grande Ecole Telecom SudParis in 1996. In 1996 he joined the Maroc Telecom the national telecom operator of Morocco where he was managing New Networks Introduction group with its R&D division. bymid-1998, he went to Japan to join the JAICA program for an international partnership program. In 2000 he joined Hewlett-Packard Enterprise in France inside its communications and media solution division where he started as a solution architect lead covering Asia Pacific region first then the EMEA region later. in 2011, he moved to Dubai to lead a team of sales engineers covering Turkey, Greece, Middle East and Africa. In Mid 2018 he joined Google in France as a Senior Cloud Professional helping Strategic Google's customers and partners to be successful in moving to Public Cloud. On his spare time, he likes travelling, Coding and doing sports with his kids.
Abstract:
Google offers several products that are used by billions of users daily including search, maps, YouTube, gmail and others. For enterprises, we live in a hyper competitive world where nowadays they need to retain their customers and bring to them new values and innovations while managing the ever increasing cost of their IT spending. To stay competitive and be more innovative, enterprises are using public cloud providers where resources can be provisioned on demand. Google Cloud is one the main providers of public cloud services. Google Cloud includes gSuite a suite of collocative tools to work differently (gmail, calendar, meet, docs and sheets) and Google Cloud Platform GCP. GCP provides advanced technologies that allows use cases such as running complex workloads such as SAP on the Cloud, Machine Learning, Data Analytics, Big data processing, IOT and this spanning all industries including education, manufacturing, finance services and public sector. GCP is using the infrastructure that powers search, YouTube and google play.