2nd International Conference on Electronic Engineering and Renewable Energy 2020
Dr. Mustapha El Yaakoubi: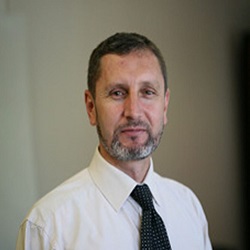 Biography:
Mustapha El Yaakoubi holds a PhD in Plasma Physics from Orléans University in France in 1991. Since 1994, he has been working in the industry of thin-Film and Plasma processing applied for Semiconductors and TFT-LCDs and Photovoltaics. He worked for Toshiba-Japan in the R&D center on Plasma Etching processes and continued in France for more than 10 years on TFT-LCD equipments for the Swiss company Unaxis in the R&D department. Since 2009 he was engaged in R&D activities in the Photovoltaics filed, starting from research on Thin-Film solar cells manufacturing and recently on characterization instruments for materials and devices.
Abstract:Thin film Photovoltaics and caracterizations methods
Thin film solar cells technologies are described, starting from a-Si, CIGS to Perovskites. The challenges and performance of each technology are listed. Hybrid solar cells combining thin film and crystalline silicon cells are being investigated. Material caracterization to know the charge carrier transport properties with their stability seems to be key parameters that impact the solar cell performances. Several caracterizations method such as SSPG, SSPC, I-V, EQE are mainly presented as well as module caracterization such as thermal and Electro-luminescent methods.