3rd International Conference on Electronic Engineering and Renewable Energy 2022
Dr. Ali AHAITOUF: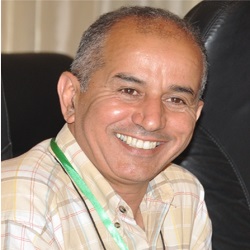 Biography:
Dr. Prof. Ali AHAITOUF, teacher and researcher at the University of Sidi Mohammed Ben Abdellah of Fes (Morocco) since 1992. He obtained his PhD in electronics since 1998. Currently, he is director of the laboratory of intelligent systems, georesources and renewable energies. His research field covers microelectronics and solar compounds, digital and analog design of the integrated circuits, Image and data compression. He managed many research multilateral projects, related to analog design optimization, electronics component characterization and optimization as well as solar energy under concentration (CPV). He works in partnership with several international teams, including the Joint International Unit Georgia Tech - CNRS, where he spent a full-time year (2012) and where he hold a chair of excellence (2014) on the CPV. He authored and co-authored more than fifty papers in international journals. He supervised a dozen of PhD thesis and many post-graduate students.
Abstract: Machine Learning for Analog Circuits Design.