3rd International Conference on Electronic Engineering and Renewable Energy 2022
Dr. Guillaume Caron: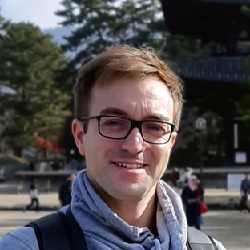 Biography:
Guillaume Caron is Associate Professor since 2011 at Universite de Picardie Jules Verne (UPJV), France. He received the Ph.D. degree in robotics and the Habilitation degree from the same university in 2010 and 2019. He was the leader of the Robotic Perception group of the MIS laboratory (UPJV) from 2016 to 2020. He has been CNRS (French National Scientific Research Center) delegate at the CNRS-AIST Joint Robotics Laboratory, IRL, Tsukuba, Japan since 2019. Before, he stayed at Inria, Rennes, France (2010-2011) and at the University of Osaka, Japan (Apr.-May 2013). His research interests include artificial vision for robotics, real-time visual tracking and servoing, and digital heritage. He has been the Chair of the Technical Committee « Computer vision for cultural heritage applications » of the International Association for Pattern Recognition (IAPR) since 2018.
Abstract: Image blur control benefits to visual servo control in robotics
Visual perception plays a key role toward the functional autonomy of robots. Among the several paradigms of robot vision, visual servoing defines the robot positioning by the automatic control of its degrees of freedom from visual information. The visual information of lowest level is pixel brightness that is successfully exploited by the direct visual servoing to control the robot maximizing the similarity between an image, acquired or rendered at the desired pose, and the video stream currently acquired by the camera onboard the robot. This talk will show that considering blurred images and controlling the variation of blur permit direct visual servoing to reach accurately a distant desired pose. Investigations on optical blur and blur as a result of image processing for conventional and panoramic cameras demonstrate this assessment on robot arms, mobile robot and drone.