3rd International Conference on Electronic Engineering and Renewable Energy 2022
Dr. Pierre Temple­Boyer: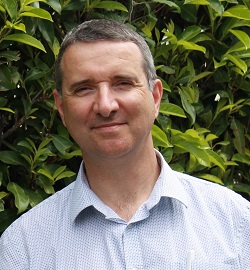 Biography:
Pierre Temple-Boyer, born in 1966, received the Engineering degree in electronics and microelectronics from the French "Ecole Supérieured'Electricité" (SUPELEC, France) in 1990 and his Master degree in solid state physics from the University "Paul Sabatier" of Toulouse (UPS, France) in 1992. He joined the French "Laboratoired'Analyse et d'Architecture des Systèmes" (LAAS) from the French "Centre National de la Recherche Scientifique" (CNRS) in 1992 and received the PhD degree from the French "Institut National des Sciences Appliquées de Toulouse" (INSAT, France) in 1995. Since then, as a CNRS researcher at LAAS, he has been working on the integration of materials for microtechnological applications as well as on the study of physical, chemical and biological microsensors. He received the French "Habilitation à diriger des recherches" from the the University "Paul Sabatier" of Toulouse (UPS, France) in 2004 and became CNRS research director in 2011. In 2016, he became deputy director of LAAS-CNRS, incharge of administrative affairs as well as institutional interactions with the section 08 of CNRS dedicated to micro/nanotechnologies, micro/nanosystems, photonics, electronics, electromagnetism and power engineering. His expertise field involves the technological integration and the study of bio-electro-chemical detection/transduction principles for the aqueous phase analysis at the microscale, aiming to health, environment and agri-business applications. His research interests concern the realisation of bio-electro-chemical microsensors, the integration of pH-metry techniques, the detection of bio-electro-chemical species in real media, the monitoring of cell cultures and/or the analysis of single cells.
Abstract:
In order to deal with environmental impacts of intensive agriculture, new farming methods should be developed where fertilizers doses are determined over time at small scale according to soil variability. In this frame, the proposed work is dedicated to the development of a low-cost, robust and real-time analysissystem based on electrochemical microsensors for the in-situ monitoring of soil nitrogen. pH-sensitive chemical field effect transistors (pH-ChemFET) were adapted to ion detection in liquid phase using polymer-based ion-sensitive membranes, focusing on the analysis of ammonium NH4+ and nitrate NO3- ions. The so-obtained ion-sensitive field effect transistors (ISFET) were confrontedwithreal soil analysis. Our study showed, firstly,that pH-ChemFET microdevices are useable for soil measurement for a six-month period, dealing with soil texture and humidity, and, secondly,that ISFET microsensors are suitable for quick on-site analysis of nitrogen-based nutrients measured directly in soil. Thus, a pH/pNH4/pNO3 multi-ISFETsensor was finally fabricated and integrated in an autonomous, communicating device, including the power supply and data transmission unit. Thus, the operation of this device was evaluated through the monitoring of soil in simulated on-site conditions and real wheat fields. Overall, this work highlights the promising future of the ChemFET technology for the nitrogen cycle monitoring associated to plant metabolism as well as for the soil analysis in the frame of precision agriculture.