3rd International Conference on Electronic Engineering and Renewable Energy 2022
Dr. Ramesh Nath Premnath: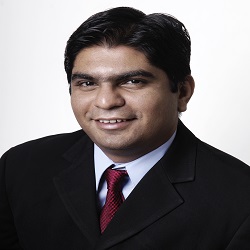 Biography:
Ramesh Premnath is a senior publishing editor for academic books covering the region of South East Asia and Australasia region. His academic background includes BSc, MSc, PhD in Materials Science and Engineering with 4 years as a postdoctoral researcher working in the field of ferroelectric/piezoelectric materials. During his time at Springer, he has launched/takeover several scientific journals and has developed a substantial book program from the region has published more than 400 academic books.
Abstract: Book Publishing with Springer
In this talk, Ramesh will briefly introduce the Springer Nature publishing program and highlight the different academic book products and online learning platforms that Springer Nature offers for our users. In turn, he will also reach out to prospective authors who are interested to publish their next book or online resources with Springer Nature by providing the step by step process in their route to publication.