3rd International Conference on Electronic Engineering and Renewable Energy 2022
Dr. El Houssaine El Boudouti :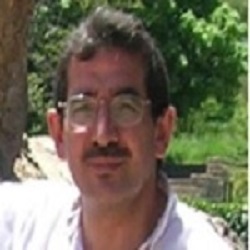 Biography:
Dr. El Houssaine El Boudouti is Professor at the Department of Physics, Faculty of Sciences, Mohammed First University, Oujda (Morocco). He is M. Sc. (1992), Ph.D. (1994) and Habilitation (2007) from the University of Lille (France). His research interest concerns elementary excitations (phonons, photons, electrons, plasmons and magnons) in composite materials such as phononic, photonic, electronic and magnonic crystals. He published 114 articles, 3 books, 1 chapter book and 2 review papers. He presented his research work in 100 national and international conferences. He is awarded the "Research Prize of excellence in Physics" from Mohammed First University in 2018.
Abstract: One-dimensional photonic crystals: Fondamentals and applications
Photonics is the physical science and application of electromagnetic waves such as: generation, detection, and manipulation through emission, transmission, modulation, switching, sensing… This science is equivalent to what electrons do in semi-conductors in terms of band gaps, transmission spectra,… In this talk, I will present the main results of our book entitled "Photonics" published in Elsevier (L. Dobrzynski et al. 2020) which describes the science of photonic transmission properties of the interfaces of composite materials systems and devices. I will review the general analysis methods of interface transmission and give many examples applying these methods to one-dimensional photonic systems. Applications discussed include photonic circuits, layered materials and devices.