3rd International Conference on Electronic Engineering and Renewable Energy 2022
Dr. Houcine Chafouk: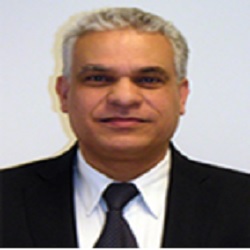 Biography:
Houcine Chafouk, IEEE member, is professor at ESIGELEC and Researcher at IRSEEM / University of Rouen Normandy, France, obtained a doctorate in automation at the University of Nancy, Lorraine, France in 1990, then he joined the same year the engineering school ESIGELEC, Rouen. From 2000 to 2008, he held the position of director of research and head of the research team in automation and systems. Since 2000, he has supervised around thirty doctoral, post-doctoral and HDR students who have carried out their research within IRSEEM or with international partners. He also participated in thesis juries as rapporteur (20 theses) and examiner (10 theses). Author and co-author of more than 150 research articles (publications and communications) in the fields of advanced control systems, diagnostics and fault tolerant control applied to the fields of renewable energy, automotive and energy and aerospace. orcid.org scholar.google.fr
Abstract:Health Monitoring Systems for the Renewable Energy
The latest developments about the monitoring, the diagnosis and the fault tolerant control of a windfarm are presented. A wireless sensor and actuator network isused for the supervisory control and data acquisition. As thereis a large amount of information, big data processing frameworks are needed and different computing paradigms are investigated to store and process the information in real time, with reduces cost and added security. The fault detection and identification must be done with fast and precise algorithms, to minimize the number of false alarms. Also, it must consider the great multitude of defects that can appear in a wind turbine, frominternal component failures to outside influences. Faulttolerant control needs to consider not only the cases when a turbine fails completely, but alsow hensome of them are not working properly, or when the environmental conditions, e.g. the wind, are not optimum. Perspectives on future developments, especially on how the different components can be integrated together, in the case of a windfarm, are given. Keywords:Diagnosis, HMS Health Monitoring Systems, FDI FaultDetection and Isolation, FTC FaultTolerant Control, WSN Wireless Sensors Networks.