3rd International Conference on Electronic Engineering and Renewable Energy 2022
Antonio Gagliano: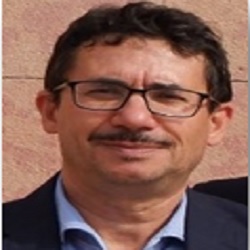 Biography:
He teaches at Engineering Faculty of University of Catania. He gives academic courses on the following subjects: Environmental Applied Physics, Acoustic and Environmental Control Techniques ( since 2001). He has supervised more than 50 Thesis of master and Tutor of five Ph.D. Thesis. He is scientific supervisor for research contract, scholarship, research grant activated within research projects and he is scientific Manager of the Laboratory of Applied and Building Physics of the Department of Electric, Electronic and Computer engineering (DIEEI). He is Member of the editorial board of the following journals: Energies , AIMS Energy, Energy Sources, Part A: Recovery, Utilization, and Environmental Effects , The Open Civil Engineering Journal, African Journal of Environmental Science And Technology; TECNICA ITALIANA-Italian Journal of Engineering Science; Progress in Energy & Fuels. He is an regular reviewer for the followings international journals: African Journal of Environmental Science and Technology , Automation in Construction, Building and Environment, Buildings , Energy and Building, Energy, Energy Conversion and Management, Energy Efficiency, Engineering Science and Technology an International Journal, Energy and Environment, Environmental Science and Pollution Research, International Journal of Heat and Mass transfer, International Journal of Thermal Science , International Journal of Geoinformation, International Journal of Sustainable Energy, Journal of Environmental and Public Health, Journal of Computational Environmental Sciences , Journal Of Building Engineering Progress in Computational Fluid Dynamics, Renewable Energy , Sustainable Cities and Society, Sustainability, Transportation Research Part A: Policy and Practice, Urban Forestry & Urban Greening.
Abstract: Energy performances of a photovoltaic thermal plant using different coolant nanofluid
In the last four decades, greater attention has been paid to PV/T systems due to their advantages compared with PV or solar thermal systems alone. Recently, nanofluids have been implemented as heat transfer fluids in PV/T systems. The thermal properties of several investigated water nano-fluids are derived from literature data. In particular Al2O3– water (1–4% particle volume fraction) and TiO2–water (1–6% particle volume fraction) water nano-fluids, as well as ZnO-EG at different volume fractions are investigated in this study. The performance of the different nano-fluid PVT plant are simulated through" TRNSYS" software. First, several limitations and constraints needed to be resolved to develop a trustworthy simulation environmentwithin the TRNSYS framework. In particular, the great sensitivity to particle volume fraction and temperature of the thermal conductivity of the nanofluid has to be taken into account. Thermal and electrical efficiency as well as the energy yields by changing the heat transfer fluid, considering variable weather conditions are calculated. The achieved results showed the positive contribution of the implementation of nanofluid in PVT plant.